About Kithward
Kithward is a trusted senior living marketplace focused on independent living and Continuing Care Retirement Communities (CCRCs). We empower seniors and their families to search for and discover communities by location, price, and amenities, so that they can find the community that will allow them to not just age, but to age well.
Although we provide information on many kinds of senior living communities, we focus on those that allow their residents to 'age in place' and, in particular, on Continuing Care Retirement Communities.
We also offer the expertise and guidance one might need to navigate what can be a murky, complicated, and emotional process of finding and choosing a community. In the end, we want our customers to feel confident they made the right decision.
Currently, we provide information on communities in the greater New York City area, including parts of New York, New Jersey and Connecticut. You can start searching for communities here.
Our Mission
Kithward's mission is to ensure that as people age they can continue living life to its fullest in an environment authentic to their spirit and identity.
In service of that mission and as a means of accomplishing it, we will:
Empower our customers to make the best, most informed lifestyle, housing and care decisions possible.
Seek to reframe the conversation around aging in a way that reflects the vitality of the growing senior population.
Embrace transparency, trusting its power to favorably transform the experience of both consumers and providers.
Our Name
The first part of our name comes from the word 'kith', a seldom-used English word that some may recognize from the phrase 'kith and kin', which means friends and family. Kith indicates more than one's friends, however; it also refers to one's acquaintances, neighbors and the surrounding community.
The second part of our name, the suffix '-ward', means to move in a particular direction or toward a particular place, as in forward or homeward.
Hence, Kithward. Moving towards community.
Who We Are
Kithward is founded by real estate veterans who are passionate about transparency, who believe in empowering consumers, and who love their parents. Combined, the team represents more than 50 years of real estate, technology, business, product, research and marketing experience, which they have now focused on an industry they know is ripe for transformation.
Read more about the team below:
AMBER JU
CEO & Founder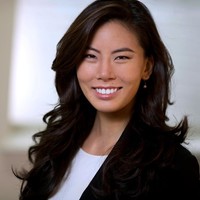 With a real estate private equity background on the acquisition and portfolio management side, Amber understands relationships with owner operators. She worked with Deutsche Bank and Lehman Brothers before her MBA at Columbia Business School and INSEAD. Kithward was borne out of Amber and her mother's personal experience as they searched for options. The lack of transparency and information available inspired Amber to start Kithward and bring together an expert team to change this.
SEBASTIAN DELMONT
CTO & Founder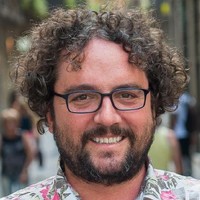 As co-founding CTO of StreetEasy, Sebastian built and scaled a customer-centric platform with such strong product market fit, it grew into the largest real estate search platform in New York City before it's acquisition by Zillow in 2013. He has 25+ years experience building software, earned a degree in Computer Science from Universidad Central de Venezuela, and moved to New York City in 2001 with his first startup, Loquesea Networks.
TODD PARMLEY
Head of Product & Founder
As head of product at Corcoran, New York City's leading residential brokerage, Todd oversaw product strategy and transitioned the company from cumbersome legacy systems to an ecosystem of best-in-class custom and third-party solutions, which empowered agents and their customers to engage in and transact business with ease. As employee #1 at PropertyShark, acquired by Yardi in 2010, he experienced firsthand what it takes for a startup to succeed.
SOFIA SONG
Head of Growth & Founder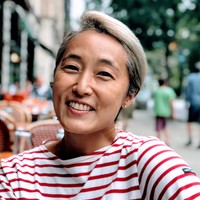 As head of research and communications at StreetEasy (sold to Zillow in 2013), Compass (now valued at $4B), and at Elliman (the country's 4th largest brokerage), Sofia leveraged data and content to drive traffic through earned media placement. She has been responsible for content marketing and PR strategies as well as developing tone, voice, and messaging. She knows and understands real estate data, brokers, and the media.